Kenya's Ruto wins ICC witness ruling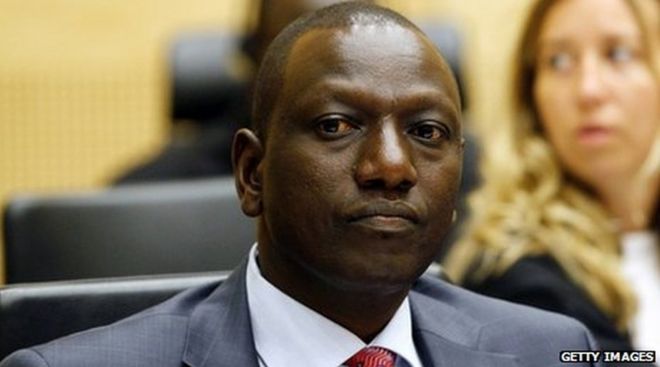 International judges in the case of Kenyan Vice-President William Ruto have barred the use of recanted testimony.
The decision means prior recorded witness statements cannot be used by prosecutors at the International Criminal Court (ICC) in this case.
Key witnesses in the case changed their statements, which prosecutors said was due to intimidation and bribery.
Mr Ruto, who is being tried over unrest that erupted after elections in 2007, charges of crimes against humanity.
About 1,200 people were killed in the violence.
The latest ruling overturns a previous decision by judges to allow five of the witnesses' original statements to be included because they were convinced the witnesses had been interfered with.
This use of prior testimony falls under Rule 68 of the Rome Statute, that set up the ICC.
But William Ruto's defence team argued this was unfair because changes to the rule were brought in after the case against Mr Ruto had started.
"The prior recorded testimony was delivered without an opportunity for the accused to cross-examine the witnesses," said presiding judge Piotr Hofmanski.
Mr Ruto is one of the most senior government officials to be tried by The Hague-based court since its formation more than a decade ago.